Highlights 2016
The Photoszene festival offers more than 100 photography exhibitions and numerous lectures, actions*, tours, discussions and workshops. You'll find a selection of our 2016 highlights here!
Portfolio-Review 2016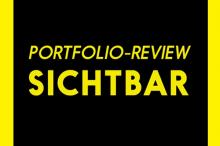 Cologne is a metropolis of photography. And SICHTBAR is the portfolio review within the context of the Photoszene festival. Three x twenty minutes with three of nineteen photography experts. The sum of this calculation: a unique opportunity to...
Too Hard To Keep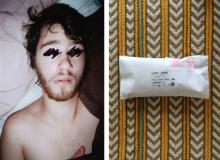 Schickt uns eure ungewollten Fotos! Bilder, die Erinnerungen wachrufen, die zu schmerzhaft sind, um sich mit ihnen auseinanderzusetzen, aber auch zu wertvoll, um sie ganz aus dem Leben zu verbannen: "Too Hard To Keep" – so lautet der Titel des Projekts von Jason Lazarus.
The Way of Images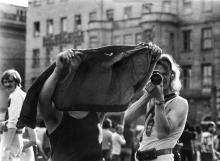 A podium debate with Eva Leitolf, Jochem Hendricks, Astrid Proll and Max Regenberg. Moderation: Jan Wenzel Concept: Katja Stuke and Oliver Sieber Saturday 24th September, 5 p.m. Kunsthochschule für Medien Köln (auditorium), Filzengraben 2,...
Photographer's Night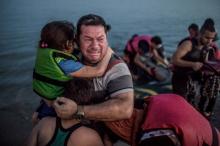 The "Photographer's Night - Gala der Fotografie" has been a highlight of the Photoszene festival for years. The theme of this year's event is "Icons of Refuge – The New Power of Photography". The catalysts are the dramatic developments of the last...
The Fotobuch-Quartett+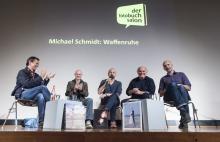 The Fotobuch-Quartett+ debates again – this time with Renate Gruber as guest!To round off the 2016 Photoszene festival, Renate Gruber, Markus Schaden, Wolfgang Zurborn, Frank Dürrach and Damian Zimmermann will be debating and disputing four...
Page Impressions
After we were honoured by a visit from the German Photobook Award at the Photoszene festival in 2014, this year we are very much looking forward to Page Impressions from Mannheim. From 20 until 25 September 2016, the exhibition "Page Impressions"...
Photoszene-Festival-Party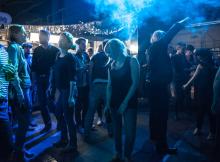 What's a photography festival without a decent party? Let's celebrate! Saturday, 24 September 2016, from 9.30 p.m. Photoszene Festival Party at Museum of Applied Art (MAKK) with exquisite dance music by DJ Lolli. Museum of Applied Art (MAKK),...
---