Concept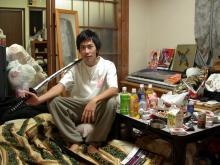 THE STATE I AM IN by Katja Stuke & Oliver Sieber Separation into a private and a public sphere is associated with the Liberalism of the 18th and 19thcentury and the notion of the fundamental protection of individual freedom and autonomy...
The Curators
Photoszene Köln is delighted to announce the curators of the Photoszene Festival 2016: KatjaStuke and Oliver Sieber!   It has always been the aim and wish of the Photoszene team to provide the biennial PhotoszeneFestival with a stronger...
The Artists
The artists of the festival "Innere Sicherheit / The State I Am In"
Too Hard To Keep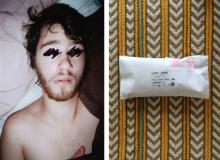 Schickt uns eure ungewollten Fotos! Bilder, die Erinnerungen wachrufen, die zu schmerzhaft sind, um sich mit ihnen auseinanderzusetzen, aber auch zu wertvoll, um sie ganz aus dem Leben zu verbannen: "Too Hard To Keep" – so lautet der Titel des Projekts von Jason Lazarus.
The Way of Images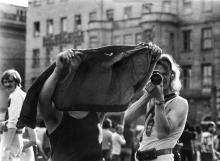 Who makes images? To whom do images belong? To whom do memories of images belong? Who allows images? Who decides on images? A podium debate with Eva Leitolf, Jochem Hendricks, Astrid Proll and Max Regenberg.
L. Fritz No.3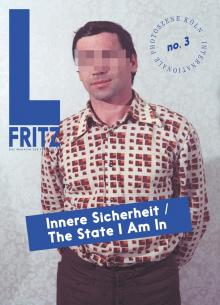 The third edition of L. Fritz, the Photoszene magazine, came out on 19 August 2016 and constituted the starting shot for the 2016 Photoszene Festival. L. Fritz No.3 reflects the theme of the exhibition area, curated by  Katja Stuke and Oliver Sieber, "Innere Sicherheit / The State I Am In" and also nine more photographic positions which are likewise being shown during the festival.  In two languages as usual – German and English – and of course free of charge as before!
Guided Tours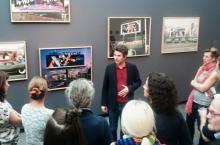 Sat 17. Sept 14h artist and curator tour: "Innere Sicherheit/The State I Am In" Kunsträume am Ebertplatz + Kirche Sankt Gertrud start: Ebertplatzpassage registration: presse@photoszene.de Sun 18. Sept 15h artist and curator tour: "Innere...
---